WiFi Signal Booster Xiaomi Mijia 300M Pro

Product Page

SKU: GJ8AK6
€23,95  €18,79

BUY NOW
fast order!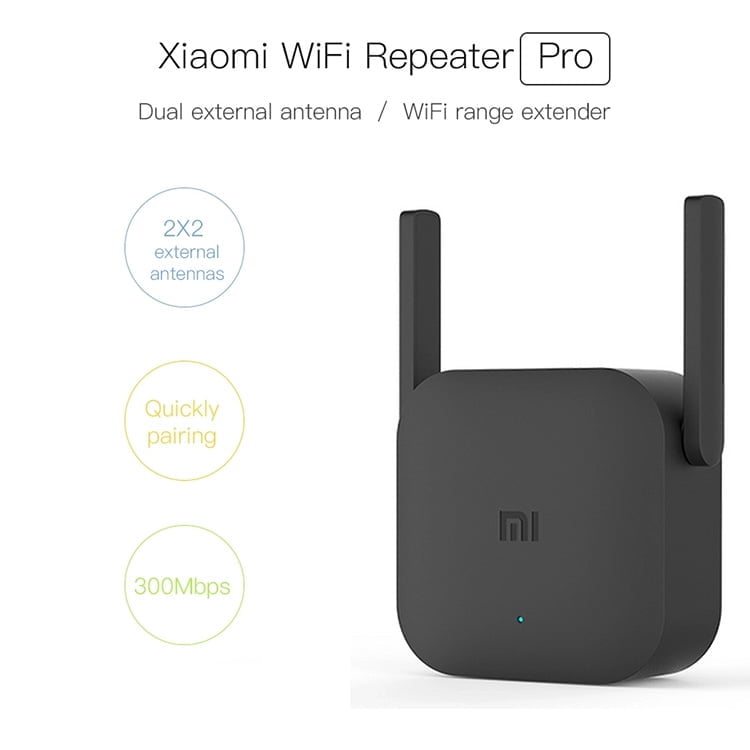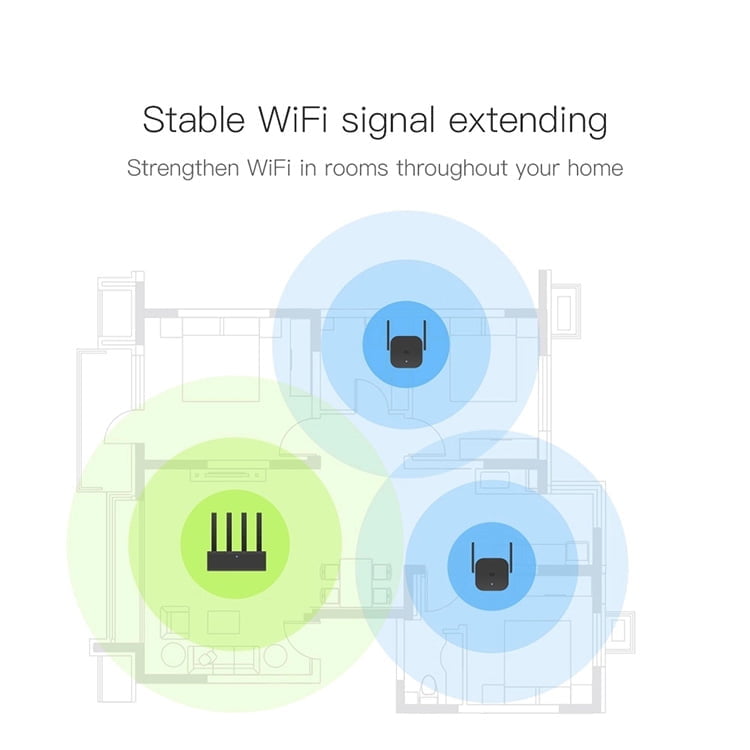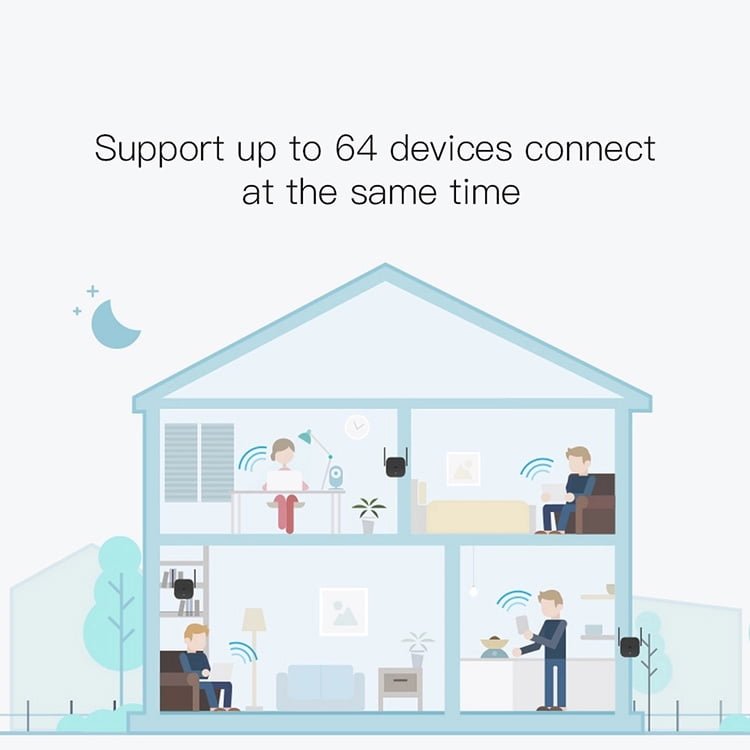 WiFi Signal Booster Specifications
Powerful high gain external antenna provides wider coverage and better performance, increasing wireless coverage. Plug and play, easy to use.
Specifications:
Material: PC/ABS
Transmission rate: 300 (Mbps)
Network standard: IEEE 802.11n / IEEE 802.11b / IEEE 802.11g
Processor: MT7628K
ROM: 2MB Nor Flash
Memory: Built-in 8MB DDR1
2.4G Wifi: 2 * 2
Antenna: 2 external omnidirectional high gain antennas (2.4G maximum gain 3dBi)
Colour: Black
Size: 80*70*54mm
Package Included:
1 x WIFI Repeater
Description

WiFi Signal Booster Xiaomi Mijia 300M Pro Features:
1. Two powerful high gain external antennas provide wider coverage and better performance.
2. Wireless function to increase wireless coverage.
3. Transmission rate: 300Mbps.
4. Support up to 64 devices to meet the needs of the entire family.
5. Easily manage the network settings of the Xiaomi mi WiFi app.
6. This amplifier will be updated automatically without any adjustments.
7. Plug and play, easy to use.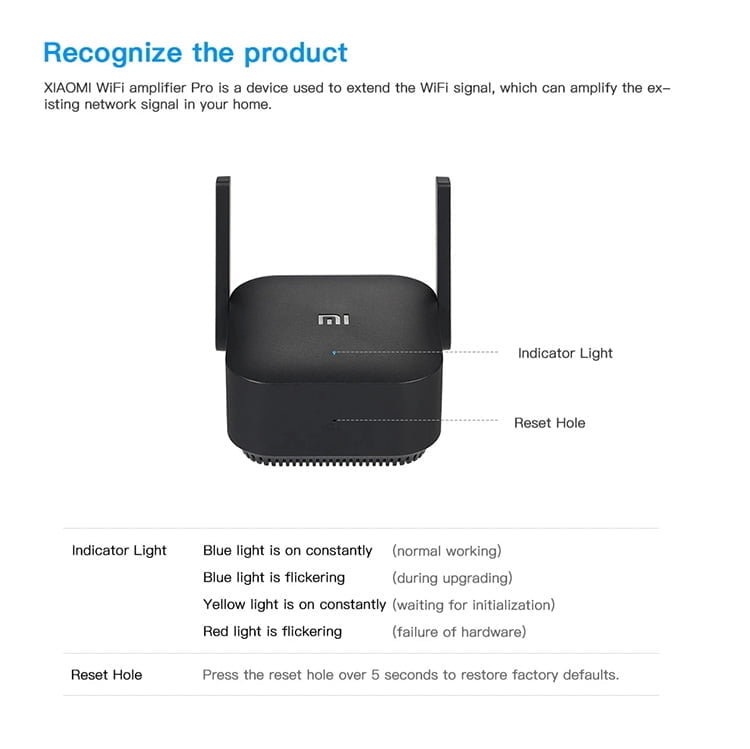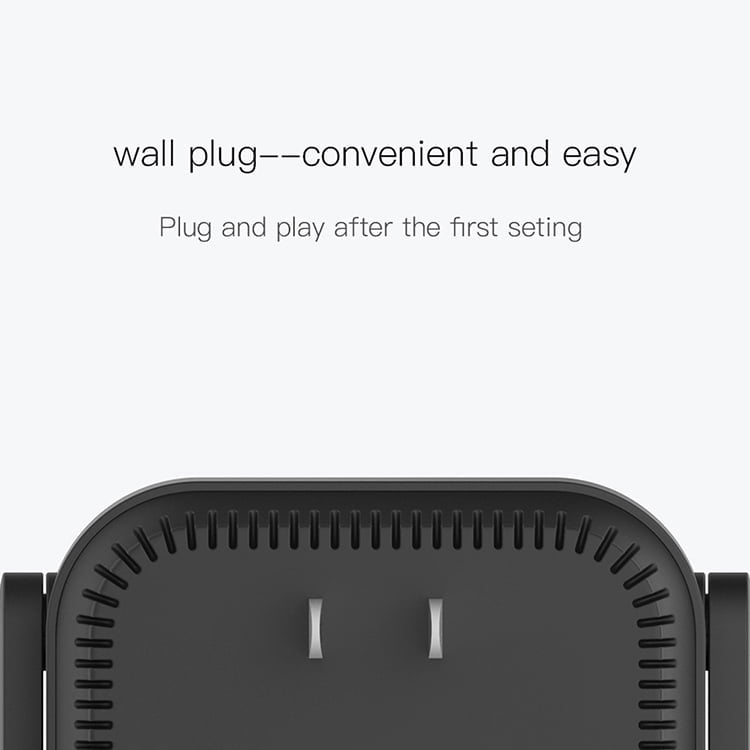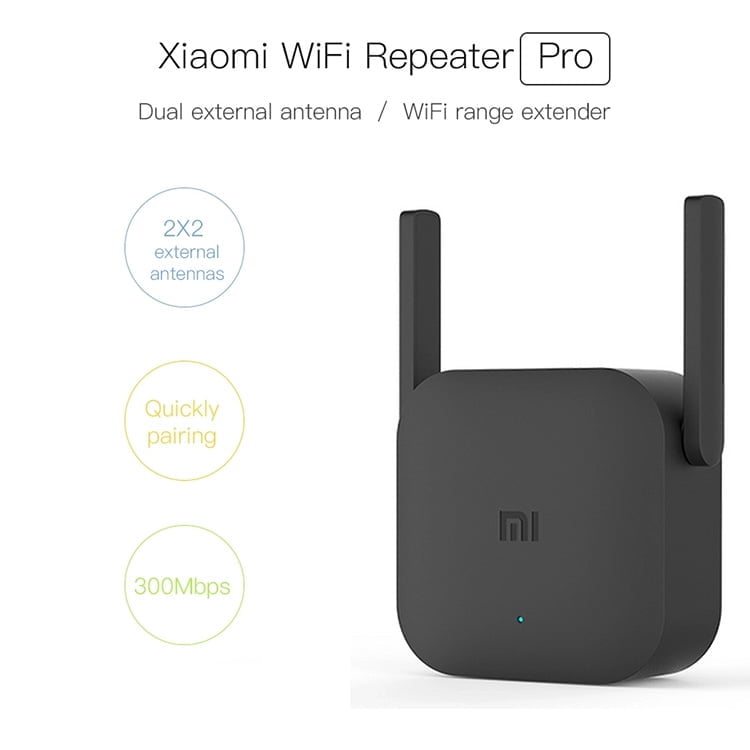 Previous
Next
SHARE THIS LINK

Customer Support
Our customer support service is working 24/7. Contact us and we will answer you as soon as possible.


Call +(357) 99257145
E-mail sales@cybuy.online

Warranty
CyBuy – Online Shop provides a ninety (90) days warranty on all products. The warranty becomes effective after the order status becomes "completed".
Security Information
Your personal and financial information is encrypted before being transferred to our servers. This encryption meets the highest industry standards and protects your information from loss or misuse.